The project
Transformation of a historic industrial site into a creative and circular hotspot
Half a century after the last train rolled out of the factory, the old industrial area 'Werkspoorkwartier' in Utrecht will transform into a circular hub developed by and for creative circular entrepreneurs. Project 'Werkspoorkwartier: Creative Circular Manufacturing' will make the area attractive for new sustainable and economic activity. It will create over 10.000 m2 suited for industrious activity and more than 200 new job opportunities.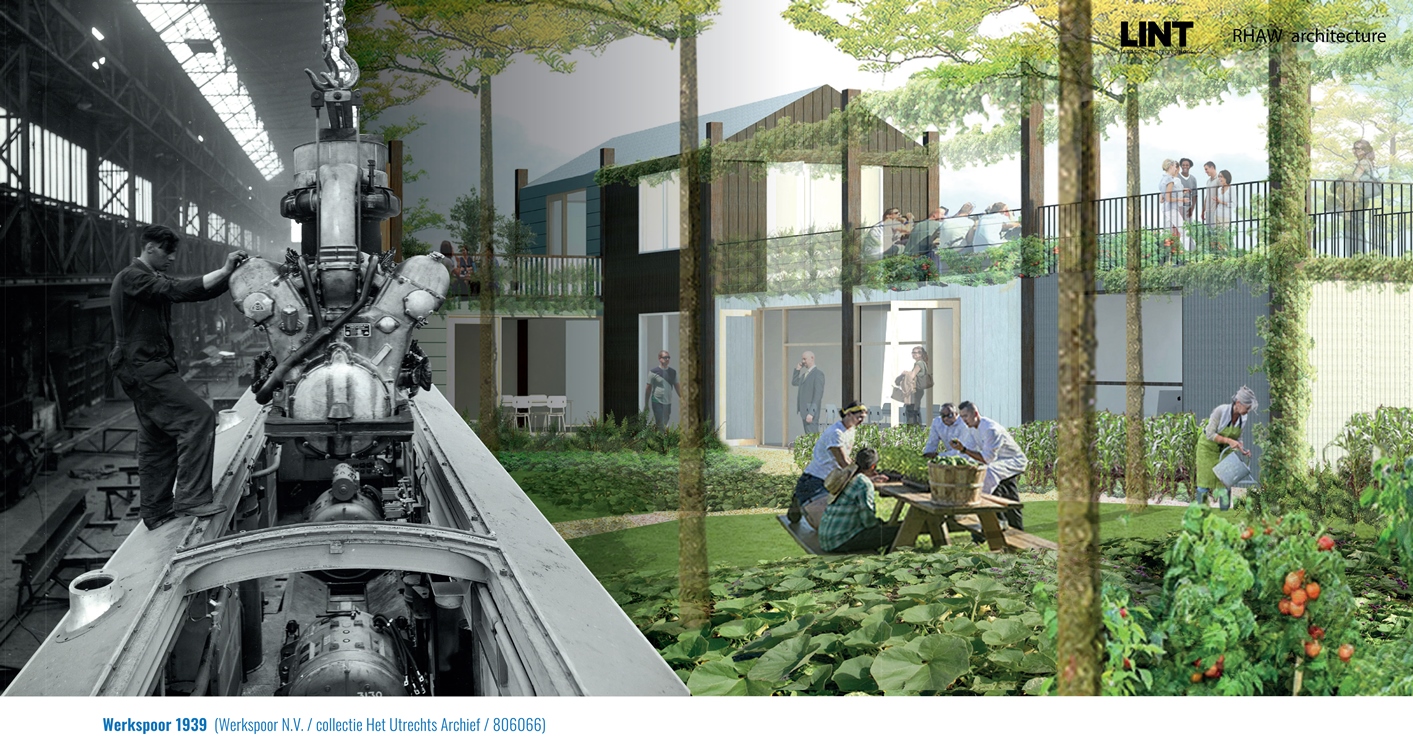 Targeted transitions
To obtain these goals, the project partners will:
Realise a circular, experimental garden 'Het Hof van Cartesius'. A vacant lot will become a working space for starting, creative entrepreneurs
Circularly renovate existing buildings, for example 'De Lasloods' of Werkspoor. These become locations for new activity
Develop a 'circular hub' for innovative and high-quality re-use of construction materials
Transform the abandoned industrial harbour to a public site with sustainable hospitality sites
These developments are taking place in several locations in the area.
> See the locations
Solid foundation for the future
This project lays a solid foundation for the transformation of Werkspoorkwartier. The developments in the area coincide with the sustainable vision of local authorities such as the municipality. 'Werkspoorkwartier: Creative Circular Manufacturing' promotes employment in sustainable and profitable business cases. The partners work together to put the area back on the map as a creative and circular hub. The project partners will also share their acquired knowledge with similar projects within the city of Utrecht and beyond.